Properties in Motion® is the best hands-off listing video solution delivering hours of property search traffic while enhancing your brand image and customer experience. Listing videos engage the customer segment that prefers video over photos.
A listing video system that does the work for you
Within minutes of your listing being entered into the MLS a high definition video is created, published on YouTube™ and embedded on your website.
Through this proven process your website will get more search traffic from Google and get you more brand exposure.
Contact us today to see why you should take advantage of marketing to YouTube's 1 Billion users by calling 1-866-233-9833.*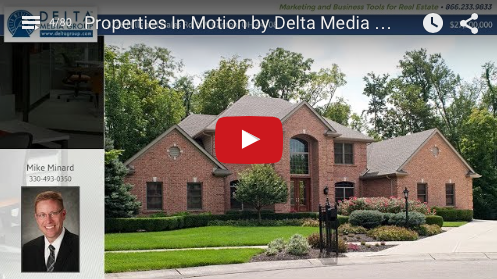 Click the video above to see a demo
Key features include:
• Automated listing data download from pre-set listing parameters
• Data analysis and error-checking 
• Automated video upload to YouTube
• Automated embedding on your website
• Automatic updates
• Full HD resolution support
• Support for mobile and tablet devices
• Quality audio with multiple music options
• Optimized for SEO to build value for your website
• Affordable tiered pricing options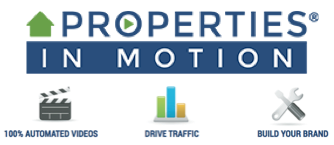 Contact us to hear why you should consider using Properties in Motion® listing videos.